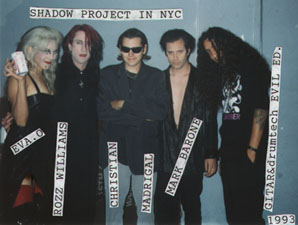 Shadow Project
Backstage at The Bank, NYC. Evil Ed was the guy who brought Christian together with Eva O, and through her, Rozz. Paris not pictured.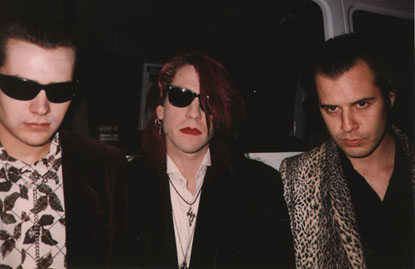 Daucus Karota
Before a show on the '93 German tour. Christian, Rozz & Mark.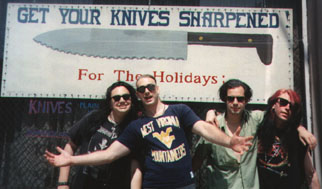 Shadow Project in Chicago
Eric Christides, William John Anderson, Mark Barone, Rozz. Photo by Christian.
Back to