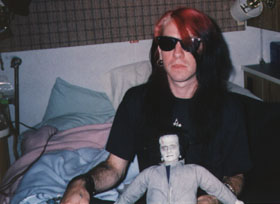 Christian on Rozz & Boris
This is Rozz & my Frankenstein doll Boris. He was the tour mascot for Shadow Project's last tour and Daucus Karota's only German tour. Taken in '93 in the tour RV.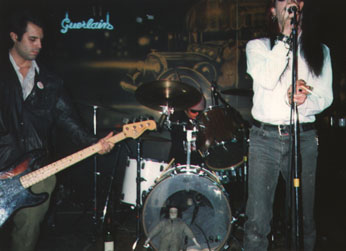 Daucus Karota live
This was the last show of the '93 German tour. City of Giessen. Mark on bass, Christian on drums, and Rozz.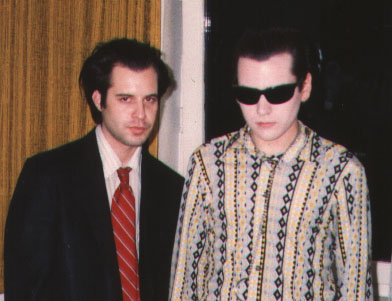 Mark & Christian
Our hotel room before a show in Germany, '93. Picture by Jennifer, a friend from Irvine who was visiting at the time.
Rozz & Jill Emery
Germany, Shadow Project tour '91. Jill was the band's original and best bass player.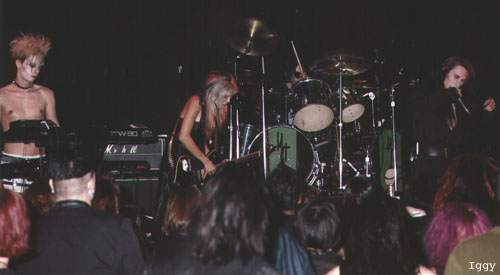 Shadow Project live
Santa Clarita, the third show on the Dreams for the Dying U.S. tour in '93. Paris - keyboards, Eva O - guitar, Christian - drums, Rozz - vocals, and Mark was in there somewhere playing bass. Photo by Iggy.
next page
Back to