hi yall.
You might be wondering what the hell this is.

scroll down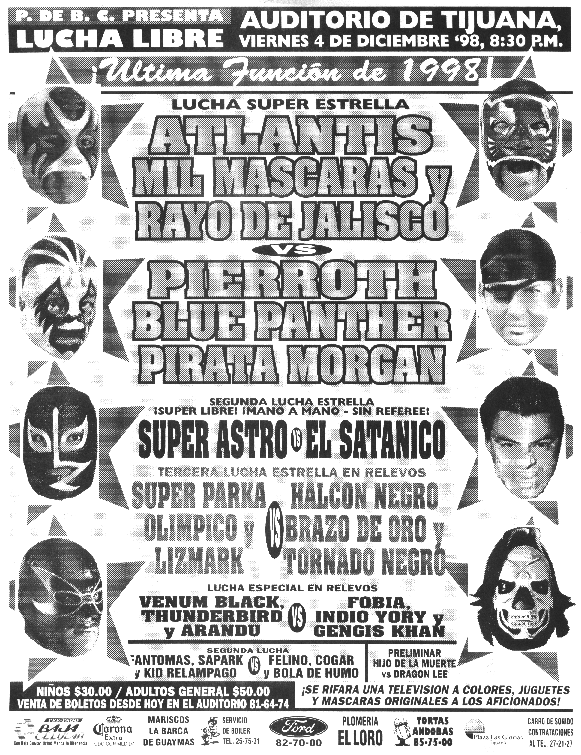 It's not a joke. This is live Mexican masked wrestling. It happens every Friday night in Tijuana B.C.
$5 admission. Dollar beers, twelve to 17 $ adult-size wrestling masks. And all the crazy munchies you can imagine. The action starts around 8:30 and you'll be on your way home by midnight. Pay to park. It's worth it.
Auditorio de Tijuana
phone: 81 64 74
luchavision